Find a gift that means something to you and changes lives!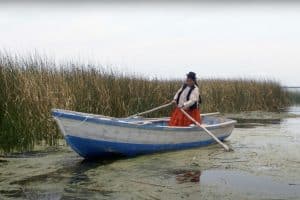 A tiny loan can make a huge difference for a woman who wants to create a business to support her family. Marguerita was able to buy a boat so she could harvest plants that grow in the middle of Lake Titicaca. The three-hour rowing trip, which is much more dangerous on a raft, provides the source material for sleeping mats she creates and sells. This business allows her to provide food and a home for her family.
Your gift blesses not only mothers like Marguerita, but their extended families who may also receive help from these industrious women.
Have other questions about your gift?
Order our print gift catalog with exclusive stickers!